CEO Message
Muhammad Saeed
(Cheif Executive)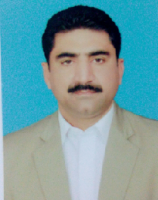 Thanks to Almighty Allah for everything He has blessed me with. I firmly believe that it is Allah Who shows the path to mankind but it is the man who struggles to achieve a certain goal.

I, Muhammad Saeed, am feeling very honored for being able to convey my message directly to all my clients and glad to give a brief intro of our fast-growing real estate agency, Saeed Bhai Estate.

Our business has been built on the surging ideas by our minds. Though, real estate is not something alien for people but our agency is unique as our staff members have approach to the latest trends of real estate.They have potential to deal with all circumstances and sustain transparency in their dealings, what people want in current era.

With best regards.